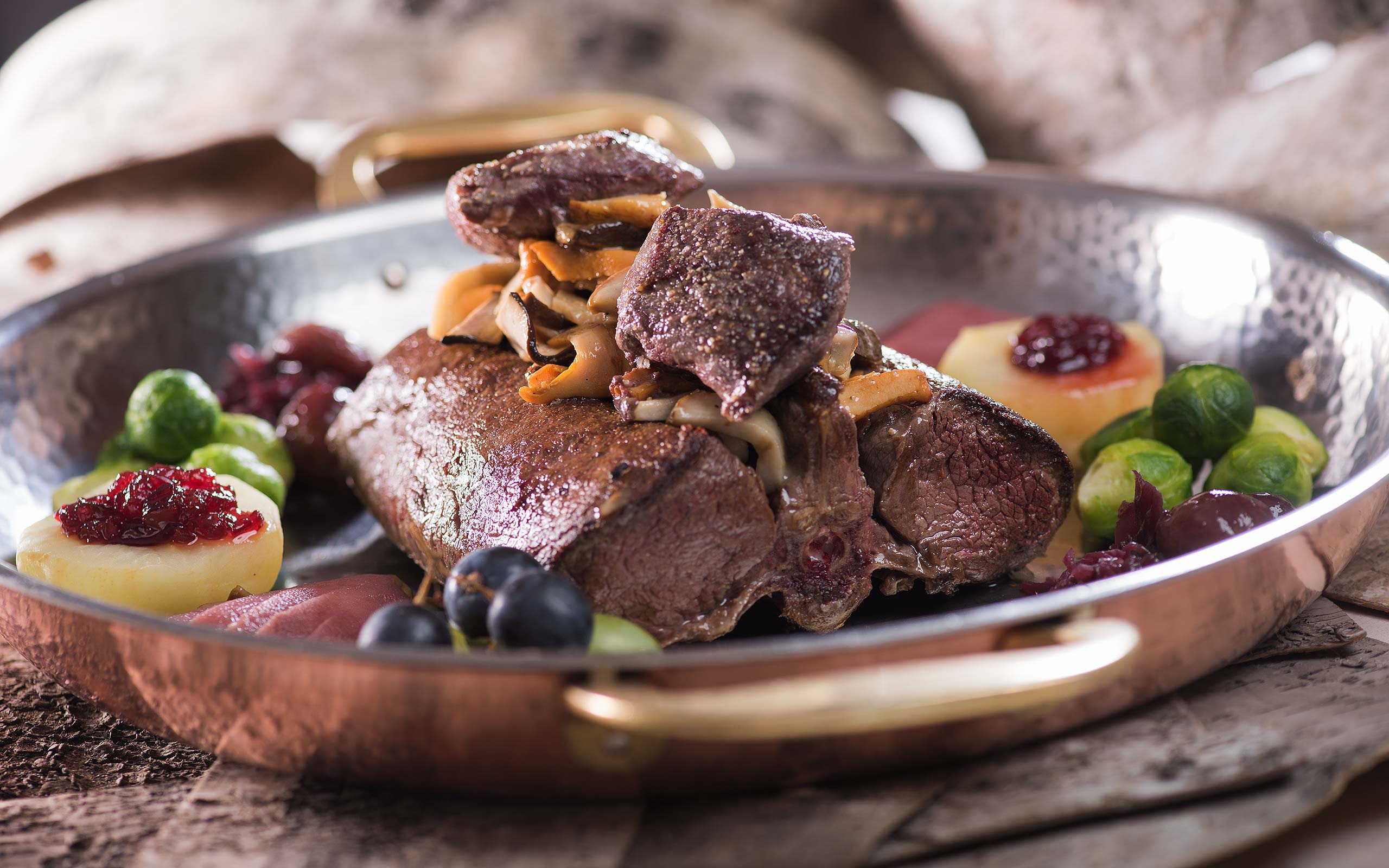 Game Enjoyment
Enjoy regional game!
Autumn time is game time at Hotel Kernen.
With a long tradition and great skill for game dishes, the local innkeeper and hotelier Bruno Kernen and his team spoil their guests.
With a rustic, cosy ambience, all the senses of pleasure will get their money's worth.
The game season is the culinary highlight of the year.
The local game menu is particularly close to the heart of hunter Bruno Kernen!

Reservation is mandatory.